CSShunt is the most frequent updated css inspiration gallery and logo inspiration gallery.which shows best css websites,logo inspirations,More of that it acts as a portal, so, besides a link to your website we post your description, keywords and title. you can submit your best website (and we encourage that), we verify it and post it in less than 24 hours. csshunt have more different section about some other inspirations as Graphic Design gallery, Designer's Inspiration work with some other cool stuff like freebies ,Web design and development related Articles,Web Design and Web Development Resources.so checkout our updated css inspiration gallery,logo inspiration gallery daily and don't forget to left your suggestions.
BonBon–Sweet CSS3 buttons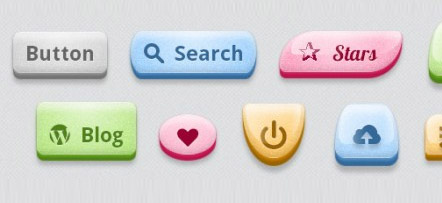 Create CSS buttons that are sexy looking, really flexible, but with the most minimalistic markup as possible.
And voila.. here they are, the BonBon Buttons. Named after the French word for "Candy". So, let's take a tour trough the candy store.
No, wait! Before you click that download button and try to use them on your site, please also
Posted on Monday, December 13th, 2010 at 6:36 am | Category: CSS |
Designer's Inspiration Work