CSShunt is the most frequent updated css inspiration gallery and logo inspiration gallery.which shows best css websites,logo inspirations,More of that it acts as a portal, so, besides a link to your website we post your description, keywords and title. you can submit your best website (and we encourage that), we verify it and post it in less than 24 hours. csshunt have more different section about some other inspirations as Graphic Design gallery, Designer's Inspiration work with some other cool stuff like freebies ,Web design and development related Articles,Web Design and Web Development Resources.so checkout our updated css inspiration gallery,logo inspiration gallery daily and don't forget to left your suggestions.
Create 84 GUI Icons Using Pure CSS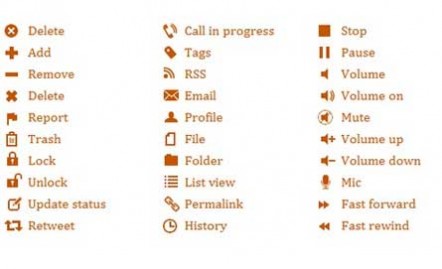 Pure CSS GUI icons is an experiment that uses pseudo-elements to create 84 simple GUI icons using CSS and semantic HTML. Shared as an exercise in creative problem solving and working within constraints.
Some of these GUI icons can only be created in browsers that support CSS3 transforms. It has been tested on Firefox 3.5+, Safari 5+, Chrome 5+, Opera 10.6+. However, this is not a "production ready" CSS icon set yet.
Requirements: Firefox 3.5+, Safari 5+, Chrome 5+, Opera 10.6+
Demo: http://nicolasgallagher.com/pure-css-gui-icons/
License: License Free
Posted on Friday, November 26th, 2010 at 4:07 am | Category: CSS |