CSShunt is the most frequent updated css inspiration gallery and logo inspiration gallery.which shows best css websites,logo inspirations,More of that it acts as a portal, so, besides a link to your website we post your description, keywords and title. you can submit your best website (and we encourage that), we verify it and post it in less than 24 hours. csshunt have more different section about some other inspirations as Graphic Design gallery, Designer's Inspiration work with some other cool stuff like freebies ,Web design and development related Articles,Web Design and Web Development Resources.so checkout our updated css inspiration gallery,logo inspiration gallery daily and don't forget to left your suggestions.
Hover Slide Effect with jQuery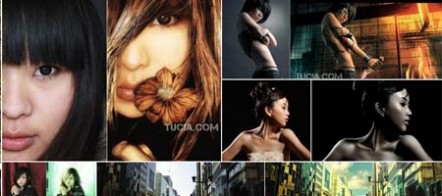 Today we will create a neat effect with some images using jQuery. The main idea is to have an image area with several images that slide out when we hover over them, revealing other images. The sliding effect will be random, i.e. the images will slide to the top or bottom, left or right, fading out or not. When we click on any area, all areas will slide their images out.
The idea is based on the beautiful Flash based animation on the Yumaki website.
Posted on Sunday, December 5th, 2010 at 9:06 am | Category: Jquery |