CSShunt is the most frequent updated css inspiration gallery and logo inspiration gallery.which shows best css websites,logo inspirations,More of that it acts as a portal, so, besides a link to your website we post your description, keywords and title. you can submit your best website (and we encourage that), we verify it and post it in less than 24 hours. csshunt have more different section about some other inspirations as Graphic Design gallery, Designer's Inspiration work with some other cool stuff like freebies ,Web design and development related Articles,Web Design and Web Development Resources.so checkout our updated css inspiration gallery,logo inspiration gallery daily and don't forget to left your suggestions.
Most Beautiful and Effective Facebook Pages for Inspiration
Audi of America is gaining leadership among rival luxury brands with record market share in the U.S., faster growth than its competitors, the coveted 2010 "Green Car of the Year" Award from Green Car Journal, and three straight defeats of BMW in head-to-head Car and Driver comparisons. This year marks the 30th anniversary of quattro® – a celebration of the Audi competitive racing heritage and confirmation of its continued commitment to progressive technology.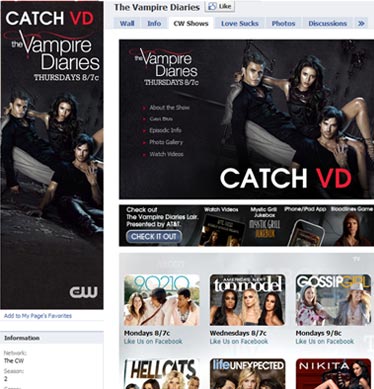 Returning for its second season, THE VAMPIRE DIARIES is the story of two vampire brothers obsessed with the same beautiful girl, and battling to control the fate of an entire town. During season one, Stefan and Damon Salvatore returned to their hometown of Mystic Falls, Virginia, for very different reasons
The world's first and America's best-selling facial tissue, the KLEENEX® Brand is recognized by families in more than 150 countries. Invented in 1924, KLEENEX® Brand facial tissues were initially marketed as a sanitary way to remove cold cream and makeup. Once advertising was shifted to emphasize the product's use as a disposable handkerchief, however, sales soared.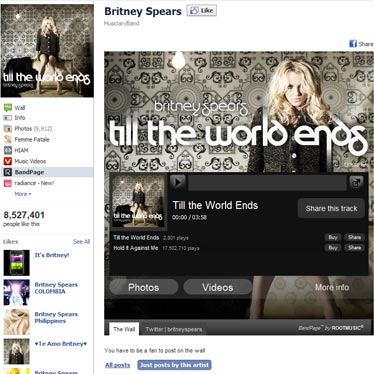 Jones Soda is an independent Seattle based soda company.
Join The Official Mountain Dew Facebook page for a "peek under the cap" at the latest and greatest from DEW.
Victoria's Secret is inspired by a love for lingerie, and the desire to bring beauty—and fantasy—into every woman's wardrobe. We believe little luxuries are of grand importance. And what's closest to your body is always closest to our heart.
Since 1932, the Houston Livestock Show and Rodeo™ has committed more than $265 million to the youth of Texas. This Section 501(c)(3) charitable organization, supported by more than 24,000 volunteers, is the world's largest livestock show and richest regular-season PRCA rodeo.
Posted on Saturday, March 5th, 2011 at 3:49 pm | Category: Articles |